Health O Meter Grow With Me Pediatric Scale
This 2-in-1 Baby to Toddler Scale is a unique pediatric scale designed for babies and toddlers. It's simple to switch the scale from a tray to a teddy bear platform as your child gets bigger, which makes it a useful and affordable tool for tracking your child's weight as they grow from baby to toddler.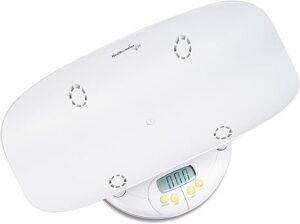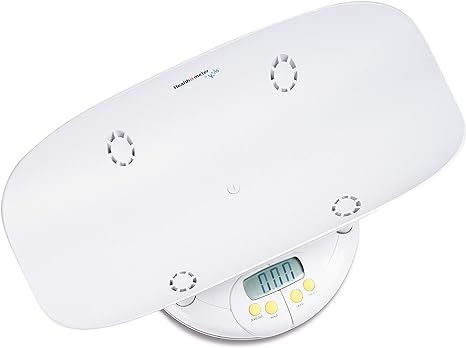 View Details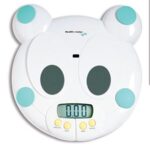 As your child grows, the tray is removable and the scale converts into a teddy bear design with a capacity of up to 60 lbs.
Features
Capacity:
 60 lb
Increments:
0.5 oz
Display:
  1/2 inch LCD
Power:
one 9V batterie
Platform Size:
  13 ¾" x 16 ½" x 2 3/8″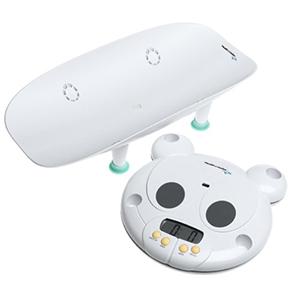 Operating the Scale:
Set the scale down on a level, level surface. For optimal precision, a hard surface like a tile or linoleum floor is ideal. The scale is unable to provide reliable readings if it is set up on a plush, thick rug. Press the On/Off button and wait for the display to show zeros after setting the scale down on the proper surface. The scale is set to pounds/ounces if the display reads "0:0," and to kilograms/grams if it reads "0.00." In order to switch between pounds and kilograms, press the lb/kg button.
The tray is not necessary to operate the scale. Before putting your infant on the scale, ensure sure the tray is firmly secured into place.