The Health o Meter 500KL Scale is a high-quality, medical-grade scale used in hospitals, clinics, and other healthcare settings to accurately measure patients' weight. Here are some key features and benefits of this scale: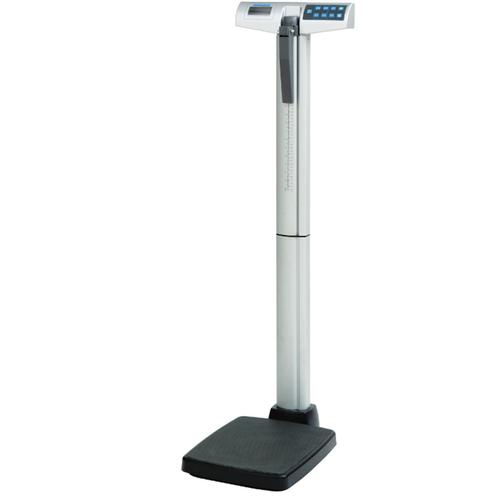 Capacity and accuracy: The Health o Meter 500KL Scale has a weight capacity of up to 500 pounds (227 kilograms) and provides accurate weight readings to within 0.1 pounds (0.05 kilograms). This level of precision is important in medical settings where small changes in weight can have significant implications for patient care.
Features
Capacity:
500 lb / 220 kg
Increments:
0.2 lb / 0.1 kg
Display:
1 inch LCD
Power:
6 AA batteries included, optional adapter
Platform Size:
13 ¾" x 16 ½" x 2 ⅜"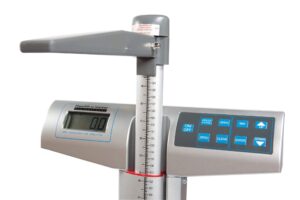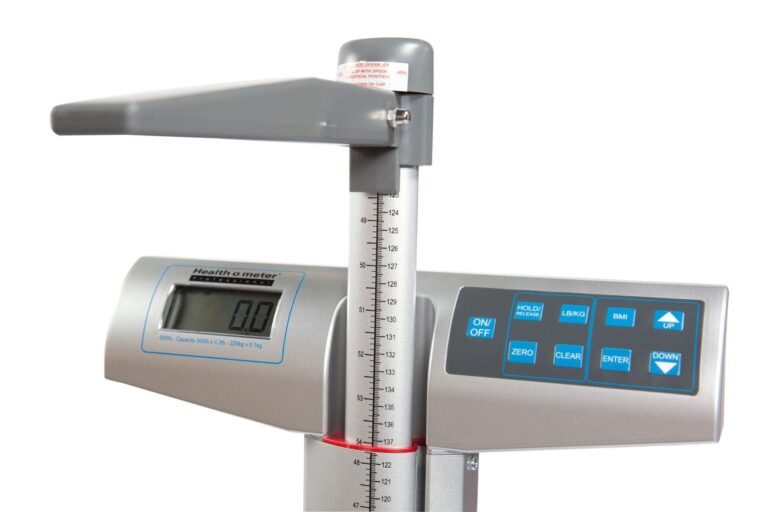 User-friendly design: The scale features a large, easy-to-read LCD display with backlighting for improved visibility in low-light conditions. It also has a user-friendly keypad with clearly labeled buttons for easy operation.
EMR connectivity: The Health o Meter 500KL Scale is designed to integrate seamlessly with electronic medical record (EMR) systems, allowing healthcare providers to quickly and easily record patient weight data in their digital records.
Durable construction: The scale is constructed with a heavy-duty steel base and a non-slip weighing platform, ensuring both stability and durability. The platform also features a non-skid mat to help prevent slips and falls.
Height measurement: In addition to weight measurement, the Health o Meter 500KL Scale also includes a built-in height measurement rod, making it a versatile tool for monitoring patients' growth and progress over time.
Convenient features: The scale also includes a number of convenient features, such as a hold function that locks in weight readings even after the patient steps off the scale, a BMI (body mass index) calculation function, and a tare function that allows healthcare providers to weigh patients while holding medical equipment.