Hospital Bed with Built in Scale
This hospital bed with a built in scale can be as low as 14″ and as high as 30″, making it the ideal fall prevention solution.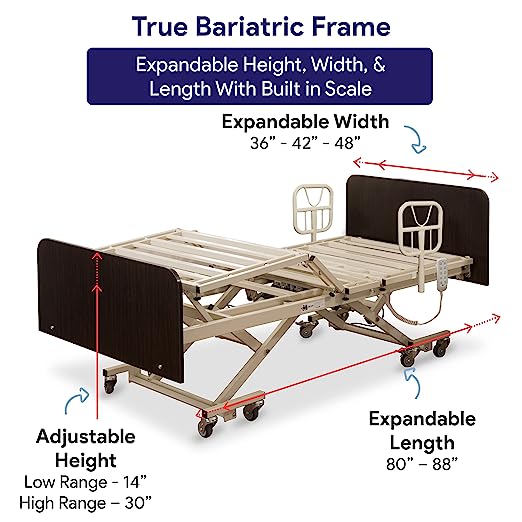 It has three adjustable widths, 36″, 42″, and 48″, as well as an adjustable length from 80″ to 88″. The frame can be easily pulled and locked into position thanks to the tool-free design.

View Details
This fully electric motorized hospital bed has loads of great features, including the adjustable bed frame. A simple 10-function hand pendant with head and foot Hi/Lo controls, Trendelenburg, and reverse trend functions is included with the adjustable height and length bed. The underbed clearance is only 5.7″, and the weight capacity is 750 lbs.
Weigh a patient in bed using a system with an illuminated scale, a large, easy-to-read color display, nurse control, and a patient override mechanism.